I don't know about you, but I am kinda in shock over how much clothes cost. Walking in retail stores like Anthropologie, Maurice's, and Nordstrom I get so giddy over the super cute tops and accessories, only to have my heart drop to my feet when I flip over the price tags. And yes, I understand about high-end brands, names and trends. But I guess my goal in clothes shopping is not to look for name brand clothes, but to find comfortable clothes that I love at reasonable prices. Because finding budget clothing stores way out in the country is quite rare (unless you count thrift stores and Goodwill), I've resorted to online stores for a lot of my shopping. Here are 16 budget clothing websites I have discovered (some I use all the time, others I just found recently):
Forever 21 is my go-to budget clothing site! They have amazing prices and all the trending styles. Two things I absolutely love about F21 is their very reasonable priced intimates and jewelry. Check under the Sale items to find some amazing deals on super cute clothes and accessories!
Teardrop studs for under $6.
Summery white dress for under $20.
Floppy Straw Hat for $14
2. Zulily
You need an account with Zulily before you shop and items can't be returned, but as long as you know your measurements and which styles look best on your body, this is a great site. Basically they feature different brands every few days with huge discounts, up to 70% off. New sales go up every day at 6am and usually stay on the site for about 3 days. Once it's gone, it's gone. They sell lots of women's clothes and shoes, as well as maternity, kids clothes, home decor, men's clothes, and kitchen things. I love these gladiator sandals and sports bra I got from them!
3. Sammy Dress
I have a love-hate relationship with this clothing company. First off, it is a clothing retail business based in China so all the sizing is mostly for smaller ladies. You really have to know your size (in inches) to figure out what would work for you. Second, most of the things they sell are not the highest quality (fabric is thin, seams not the best, etc). But the price of things is DIRT CHEAP! I would suggest you read the reviews before purchasing anything (most times reviews will have pictures of ladies wearing the item, which helps see how it fits). Usually I buy just jewelry from Sammy Dress and I love it! Again its not the highest quality; I've had a couple necklaces come broken but most often its a quick fix. A word about shipping: jewelry usually ships free (yay!), but almost everything takes over three weeks to arrive (urrrrg). I got this necklace for my wedding for about $5.70 and a favorite pair of earrings for $2.
I have not shopped much on Papaya but OH do they have some cute tops and dresses! Check out this Doleman Sleeve Blouse for $10!
5. ASOS
This is another well-known budget clothing website, although they are a bit more spendy in my book. I hear about this site all the time on Instagram and Pinterest. Denim Shirt for $31.
6. Go Jane
Go Jane has such pretty women's clothes for almost any occasion. Like these adorable Gladiator Sandals for $17. They also have great deals on hats, sunglasses, and belts.
7. RoseGal
Although I haven't ordered from RoseGal, they seem somewhat similar to Sammy Dress is some of the items they carry. Prices are fantastic. Budget spring/summer dresses, tops, a lot of cheap super cute patterned leggings too! This Jacket ($28) caught my eye right away!
8. Hautelook
Oh goodness, I could spend so much time and money on Hautelook! Seriously! They are a sister store to Nordstrom Rack but maybe a tad bit cheaper. They sell brands like Tory Burch, Tart, Kenneth Cole, Vertigo, etc. They have great steals on shoes too. This Floral Kaftan beach cover-up ($23) is beautiful!
I'm sure you already know about Charlotte Russe. They have great deals on dresses, skirts, shoes (buy one get another pair for $5!) and accessories. Like these $4 sunglasses! So cool right?!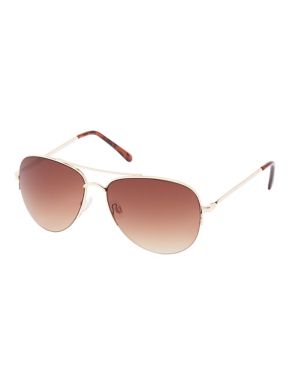 10.  rue21
You can find wonderful graphic tees, dresses, skirts, accessories, fragrances and more at Rue21. They always have some sale going on too! This Plaid Button Down is under $12.
For the following six websites I'll just include the links, just so this post doesn't turn into a book!
11. Tobi
12. Francesca's
13. $5.99 Fashion
14. ROMWE
15. Shop Priceless
16. BooHoo
Are there other budget online stores you love to shop at?! I'd love to hear about them! Happy Shopping! 🙂
Save